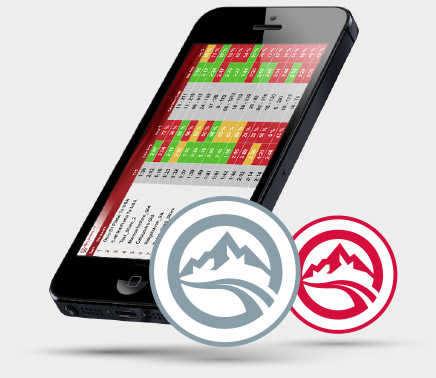 World's first iPhone, iPad and Android Timer Software Compatability!
To further add to the flexibility of the Summit Pure Timing System, Summit Dynamic Ranking System, SSS, STIQUI and EVEREST all your data is available on our remote reporting and mobile computing platforms such as iPhone, iPad, Android and laptops.
iPHONE / iPAD / ANDRIOD and MOBILE COMPUTING PLATFORMS
Shows live national / state or area performance in the form of ranking.
Live and dynamically-updated information.
Clear information that can be used to report and motivate.
Drives business results and better speed of service.
Shows, customer contact speed, this hour times, this hour percentage of cars met in under the target, cars for the hour, cars for the day, daily time and daily percentage of cars served under the target time.
---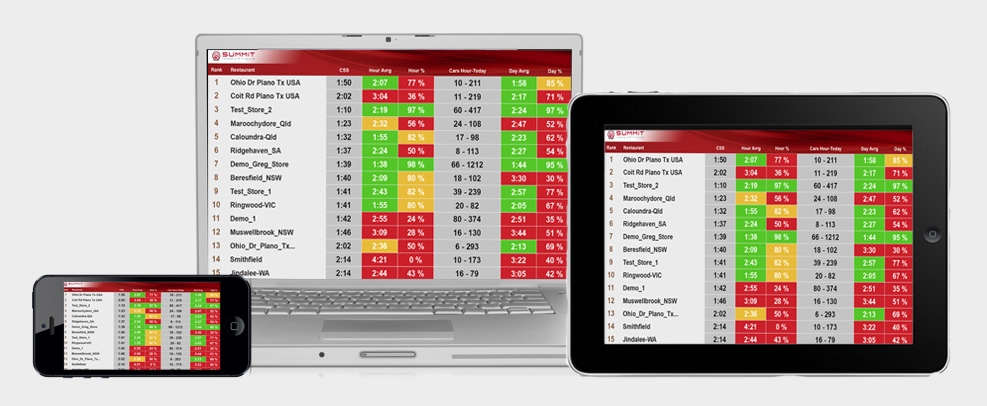 Innovative Smartphone App
This system is designed to enable users to have secure access remotely to the reporting system and live information from their business. This will be controlled by organisations enabling individuals to have different levels of access to the system. For example, an Area Manager may have full access to all the restaurants in their area or responsibility, and a restaurant may only have access to their restaurant.
Now available on the App Store and Android Market Place!